---
WHY IS ALUMINUM WINDOW?
Our aluminum window design offers sleek modern lines and is built to perform. However, in past decades aluminum window design has had a negative connotation associated with them, which thankfully is no longer the case. We've assembled our top 5 reasons why aluminum windows are the best option for your home or business. If you need more reasons then give us a call and we can convince you further.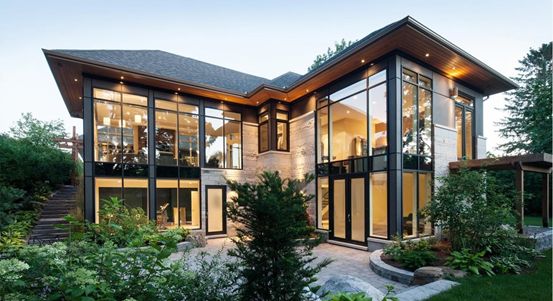 1. DURABILITY & LONGEVITY
Rocky Windows' aluminum frames are lightweight but also strong which is ideal for window installation and long-term resilience. All of our aluminum windows are powder coated making them more resistant to scratching, chipping, fading, and general wear and tear. Another great benefit to powder coating is it does not contain harmful chemicals found in other paints, which really helps the longevity of good window world.
2. MODERN
Rocky Aluminum Windows are guaranteeing that eye-catching design you've been dreaming of since you saw it .One main key to achieving that desired modern look is bringing the outside in through large expanses of glass and sizable Sliding glass doors.
3. MAINTENANCE FREE
Aluminum is such a durable material that it is weatherproof and corrosion resistant, lasting for decades, reducing your overall maintenance expense. Since our aluminum windows come powder coated, there is no need for pesky upkeep or repainting later (remember, they are durable).
4. Thermal Break
A thermal break is a thermal barrier used in the interior of the window frame to insulate and prevent heat gain or loss, depending on the season. Our continuous thermal breaks are more substantial allowing for higher R-values (and inversely lower U-values) creating a more energy efficient window. A larger thermal break not only separates you from the harsh elements but it's also what separates Rocky from the competition…and we're okay with that.
5. PERFORMANCE
Our windows have double or triple pane glass, are thermally broken with insulated aluminum frames with argon gas filled chambers achieving a greater level of energy performance. Our mission is to keep you warm in the winter and cool in the summer and all these specialized components do just that!
Qingdao Rocky Group Co.,Ltd
Address: No. 7 Wuyishan Road, Qingdao city,Shandong province,China
---